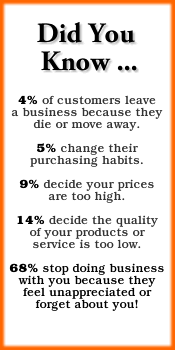 I'm Brent Rowe, President of YourInstantNewsletter.com. A monthly newsletter is a powerful marketing tool that has helped many businesses stay in contact with their existing customers and has helped them grow their businesses to greater levels. Yes, that's right, simple as it sounds, a monthly newsletter is all it takes to keep you in the minds of your customers or clients.

On average how much does it cost to get a new customer to walk through the door? My experience is that it takes nine to ten times more advertising dollars for a business to attract new clients then to maintain those relationships with those they already know. Why not maintain the relationship with customers you already know for a fraction of the price?

My newsletter is designed to maintain your relationships with clients. It will stimulate clients to use your services, buy your products and most importantly, remember you during those times they don't require your expertise.

Subscribe and use my newsletter today and get ready to watch your business grow by leaps and bounds. Let my team do the work for you! 100% Guaranteed! I can't think of anything more fair, can you? Click here for more information.